by admin
|
Last Updated:
November 19, 2021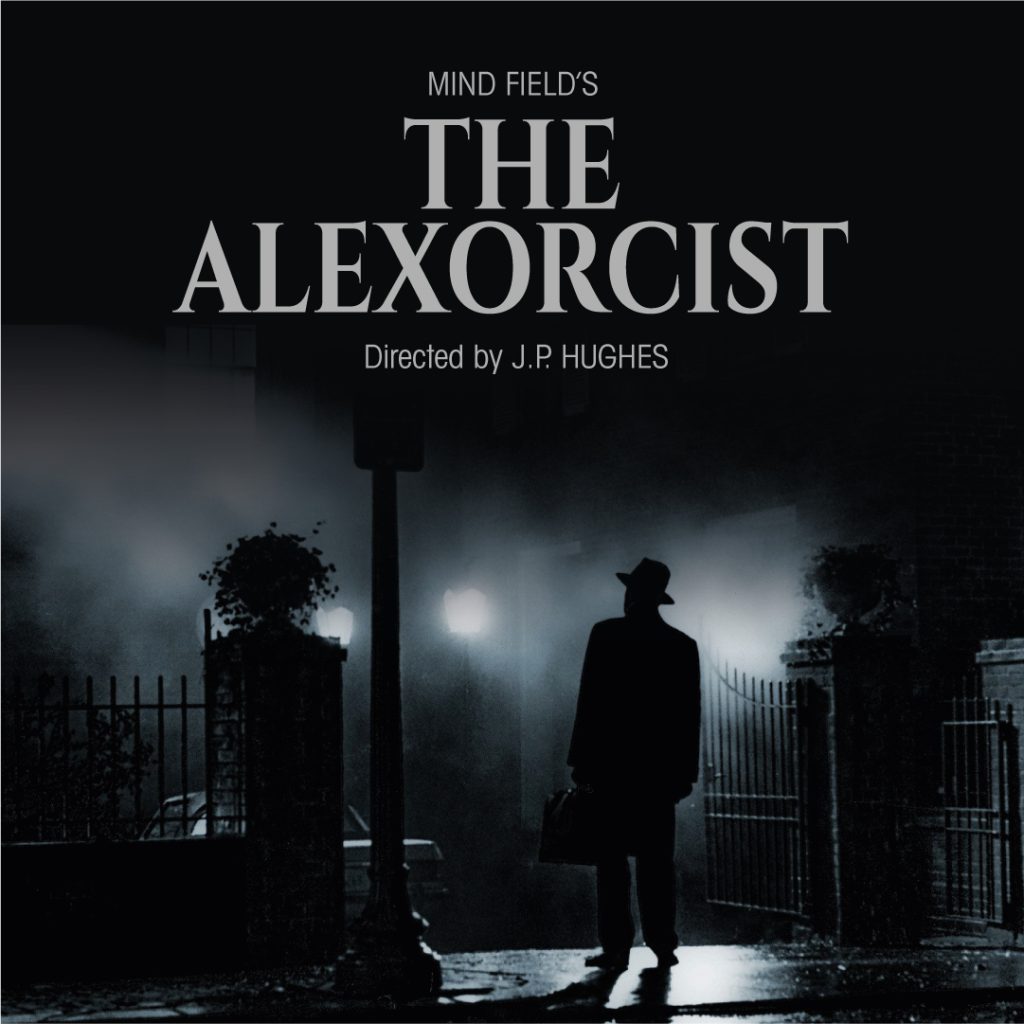 "Somewhere between science and superstition, there is another world.
A world of darkness.
Nobody expected it.
Nobody believed it.
And nothing… could stop it."
I've been there. And it's terrifying.
Like an out of body experience, I couldn't comprehend what was happening.
My mind was consumed with darkness.
Negative forces seemed to have possessed the voices I was hearing in my head…
"… mention this ad for your 10% discount… luxury for less… KILL THEM …. our friendly and knowledgeable staff… for all your (insert blank) needs… KILL THEM…. we don't have an idea, so here's a crap poem… a family day out for all the family at our family business… KILL THEM JOHN-PAUL. KILL THEM ALL."
I wasn't having a nervous breakdown nor had my body been taken over by a satanic demon.
I was listening to an ad break.
An endless stream of lazy, cliché, ineffective garbage; spewing audio vomit from the amazon echo device in my kitchen.
Radio, podcasts, music streaming services … the lot.
"Family business". Seriously!?
Do you give a shit if the person selling your house is the second cousin of the person back in the office?
Nor I.
Once I'd got over my initial anger, I laughed a bit, shook my head, but then I was sad.
Sad that this beautiful world of limitless creative possibilities… was being possessed, abused, or outright ignored by people who should know better.
We're in the midst of a remarkable audio renaissance.
Latest figures show 15.6 million people in the UK listen to podcasts every week.
29% of UK homes now have a smart speaker.
That's 5.8m households, reaching over 10 million users.
500 million people are currently using Google voice assistant across 90 countries.
Audio is booming!
And yet, the advertising perpetrated by so many clients, agencies and media owners on these platforms is abysmal.
Don't just take my word for it.
The public are calling bullshit on the bullshit.
A recent YouGov poll showed people believe 69% of advertisers all say the same thing.
And 50% disagree that brands put their employees and customers before profits.
It's time we cut the crap folks.
Audio advertising is not an opportunity to be creative.
It's a responsibility.
This is a medium begging us to embrace the persuasive power of the emotional and implied.
Where we can enter a person's mind via the back door. Where we can trigger memory and conjure feeling to make emotional connections. Where we can give clients the most valuable piece of property they'll ever own, the corner of their customer's mind.
Failure to build an audio strategy and execute brilliant advertising could be a business' biggest missed opportunity.
As a creative, it's probably the easiest route to a coveted D&AD pencil.
Because sound and audio inhabit our imagination, so the colour palette with which we can paint is infinitely vaster.
And it's not just about creative fireworks, effectiveness is proven too.
A study of 3 decades of advertising showed that when executed effectively, "creative" ad campaigns delivered ROI 11 times higher than non-creative campaigns.
It's time for divine intervention.
My friends, I implore you to exorcise your ungodly demons.
Let us unite to kill the cliché, murder the mundane, death to all that is drab and dreary.
The public have been through enough.
The one hope.
The only hope…
Is to become The Alexorcist.
"The spirit of creativity compels you."
"The spirit of creativity compels you!"
"The. Spirit. of. Creativity. Compels. You!"
Allow us to unlock your brand's creativity.
Drop us an email: hi@mindfieldadvertising.com