Where research and creativity help brands grow.
Because combined minds are better when one.
Complexity is not clever. We pride ourselves on informed, uncomplicated, creative thinking.
Our clients love our strategic, collaborative approach across Research, Creative, Digital and Media to deliver insightful, impactful work that gets results.
Launched in December 2020, our team spans the UK with people in Glasgow, Newcastle, Manchester, Leeds, Nottingham, Birmingham, Watford, Wrexham and Cardiff.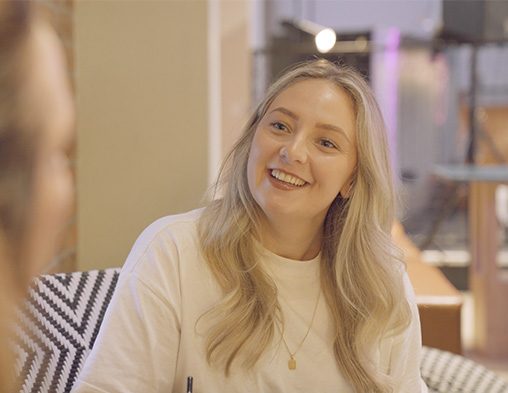 In our thinking, communication and work. Transparent. Unpretentious. Straight talking.
Is a mindset we foster to find valuable, non-obvious answers to our client's problems.
Because the best work happens when diverse talents unite behind one common goal.
THE MIND FIELD MANIFESTO
UNDERSTAND HUMAN BEHAVIOUR
Research to unlock growth opportunities
KILL THE CLICHÉ
Do creative work that deserves to exist
VALUE OVER VANITY.
Metrics that matter in Digital and Social
PLAN FOR RESULTS
Effective and efficient media planning and booking
FOLLOW THE FORMULA
Impact + Communication + Persuasion = Results
John Paul Hughes
Executive Creative Director
Kill the cliché. Death to mundanity. Down with all that is drab and dreary.
JP began his multi-award-winning advertising career (too many) years ago with Glasgow-based creative agency Spike Media.
He has since gone on to hold Group Creative Director roles at some of the UKs largest media owners. A regular public speaker on Creativity at events including AdWeek Europe, IAB Festival and corporate seminars.
Outside work you'll find him on a stage or in a studio somewhere as songwriter and guitarist in the neo-psychedelic-rock band Helicon, signed to Fuzz Club records.
Joanna Brown
Research & Insight Director
Jo is fascinated by how people think and behave. 
When she's not people-watching for a living, she's people-watching for a hobby, often sitting outside a café in Paris trying to fit in with the locals.  
But the thick Yorkshire accent gives her away every time. 
This fascination with human behaviour is the backbone of the research we do at Mind Field. The insights to understand our client's audience at a deeper and more strategic level. 
Jo has an impressive toolkit of methods, developed over 25 years working with global brands and organisations.  She has presented at conferences in the UK and Europe on behavioural science and behaviour change led research.   
Joanna Brown
Research & Insight Director
Charlotte Ives
Head of Client Development
Charlotte will be your initial contact. Managing client relationships, solving problems, and thinking creatively to achieve your goals.
A degree in journalism makes her the best brief-taker in the business. The ability to interrogate and identify how we can help clients lays the foundations for the results we deliver.
Charlotte has 10 years' experience in media, working with clients and budgets of all sizes. Her most needy client is her sausage dog, Little Legged Lucy.
On weekends Charlotte loves a glass of wine and a game of hockey. Fortunately for her opponents, not at the same time.
Most would say that Toby is another Southerner in the North, but being from Norfolk originally, he would say he's just added a bit of North to his East.
Toby enjoys any excuse to be outside: sailing, mountain biking and dog walks are all reasons that you might find him loading the car with all the gear, whether he's got any idea or not.
Luckily, when it comes to work, ideas are something he's quite good with.
A 10-year career spanning roles in advertising, creative management and content production, our head of video is adept at understanding the fundamental need for content and then delivering a perfectly crafted execution. From TV ads to educational content for kids, Toby has experience in creating, writing, producing and even pointing the camera at times, to deliver content that meets the needs of all kinds of clients.