by admin
|
Last Updated:
January 23, 2023
Our Creative Account Manager Steffen returned from his annual leave, where he spent time travelling with a friend, visiting new places and exploring new cultures. What a trip it was! He's come back with some great tips which you can use in pretty much all situations.
Finally, a chance to get away from the dreaded email ping, to relax and unwind. Some do it with a trip to Disneyland, others with a fried breakfast in Benalmadena. Me, I prefer to book a few chunky weeks off and travel somewhere weird.
This year, it was the Central Asian nations of Kazakhstan and Kyrgyzstan. Home to 7,000+ meter mountains, nomadic tribes, and a big fat soviet hangover. Throw in a few thousand Russians fleeing Putin's conscription, and it was bound to be a memorable trip.
Here are 8 things I learnt along the way which I'll take with me back into the day job.
1.) The art of simple communication
In rural places people don't speak English. In general, they understand the words 'hello', 'yes', 'no' and 'London'! Keeping communication simple is paramount. In short, never use 5 words when 1 will do. This goes for advertising strap lines, too
2.) Practice your spelling
When sleeping in the mountains in the back of a 4×4, 5G doesn't exist. Crosswords help keep the mind away from the elusive snow leopards outside. But, if you can't spell, you're toast! There's no excuse for bad spelling and poor grammar in emails and presentations either. Get practicing, or at least get the Hemingway app.
3.) Positivity is everything
If you're in a sticky situation, positivity gets you out of trouble. When you're on a roll, positivity leads to more great things. Positive language, body language and facial expressions are infectious. Whether at a military checkpoint full of scary men with AK47's, or in a boardroom full of scary men with bad suits. Use positivity to bring the best out of everybody.
4.) Ask about opinions and experiences
You learn more after one night on the vodka with a load of Russian runaways than you do in one year listening to the news. Ask people about their opinions and you'll get information. Ask them about their experiences and you'll get insight. Talking to clients is good but walking a mile in their shoes leads to great stuff.
5.) See things in their real environment
On the way to Central Asia, I stopped off in Iznik to attend the Nomadic games. The star of the show was a sport called Kok Boru; a traditional horse game made famous by Rambo 3. Watching in a stadium is a thrilling experience. But seeing it played out in the real world is PHENOMENAL. Get away from the laptop and experience things in their real environment.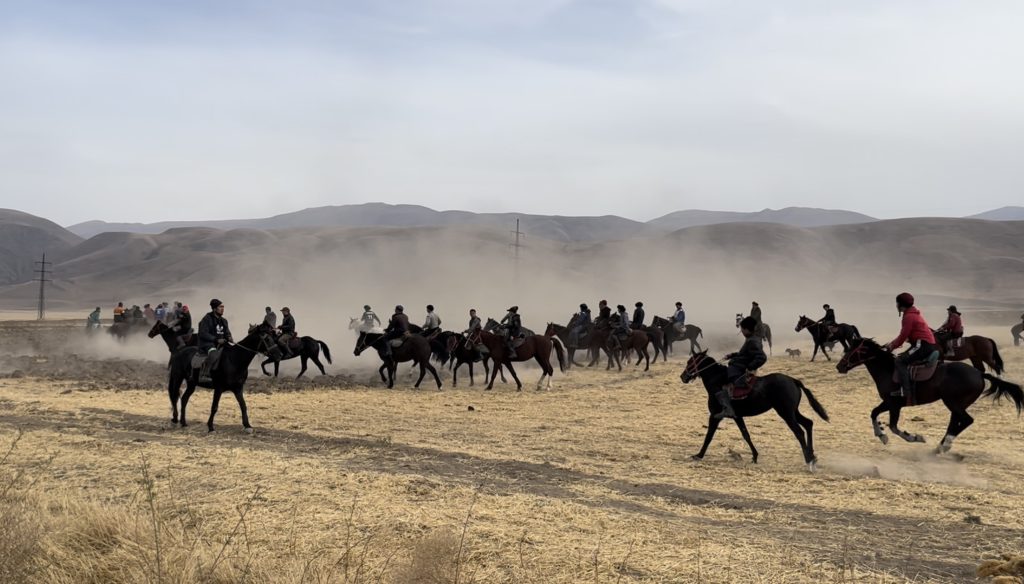 6.) Invest in good gear
To visit the ghost town of Enilchek you have to cross a snowy mountain path at 3,600M. Whilst locals can do it in a 1980's Audi 100, I can't. Choosing an SUV over an economy car gave me the security I needed to drive somewhere my mother labelled 'stupid'! Forget free trials, 'lite' versions, and entry-level equipment. Give your staff good gear and watch them flourish.
7.) Pay the tax
Sometimes, you've got to pay the tourist tax. When Police pull you over and insist you've done something illegal. Accept it and get on with your day. No hard feelings! The same goes for media and advertising. Need a quick turnaround…pay the tax. Need something unusual…pay the tax. Need special expertise…
8.) Stay cool when things go wrong
Every trip something goes wrong. This time it was a popped tyre, several cancelled bookings, and a lost visa. When these things happen, there are no mass hysteric emails you can send. Take a step back, analyse the options, and continue in the best way possible. Solving a problem shows more class.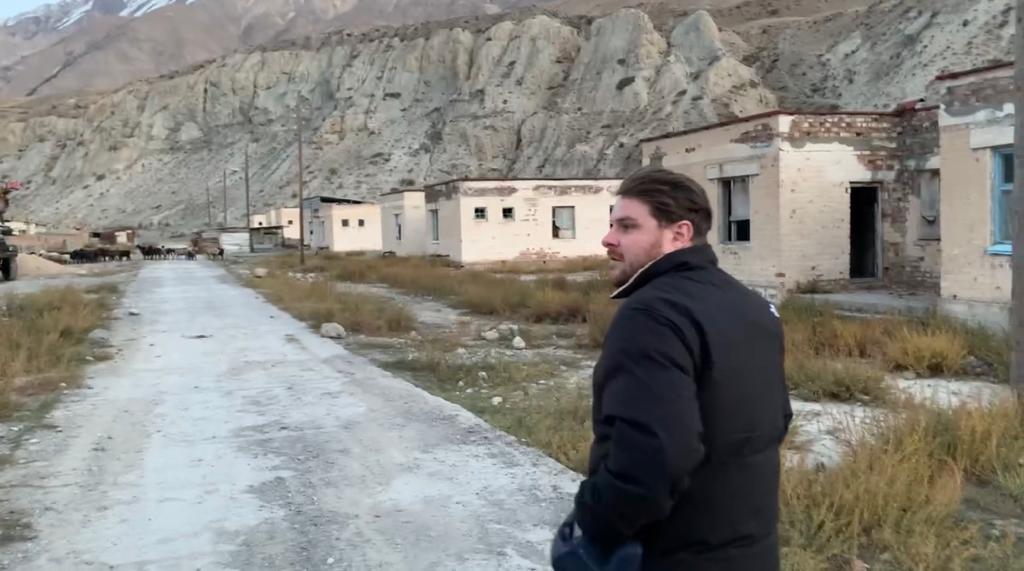 Written by Steffen Armstrong.